Sometimes, you may find that you wish to move or backup the PST archive files you have created in Microsoft Outlook. In this walkthrough, we show you how to find these files so they may be copied, moved or backed up.
In this walkthrough, I've used Outlook 2003, however the process is similar for all versions of Outlook.
Open Microsoft Outlook
Right-Click on your 'Personal Folders' file (note, this may be called Archive or similar) and select Properties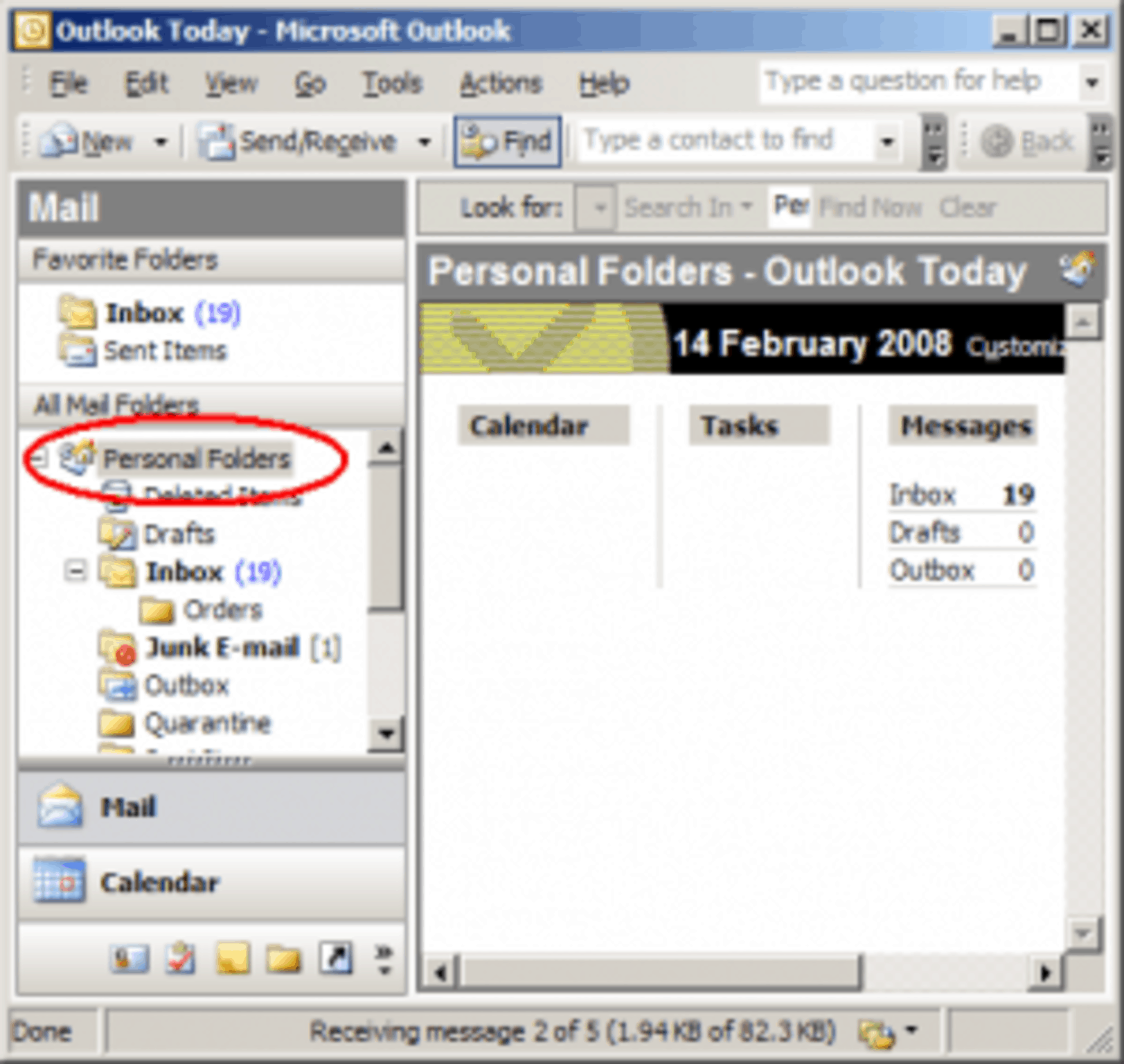 Click the 'Advanced' button
The red highlighted area in the below image shows where the file is located on your computer.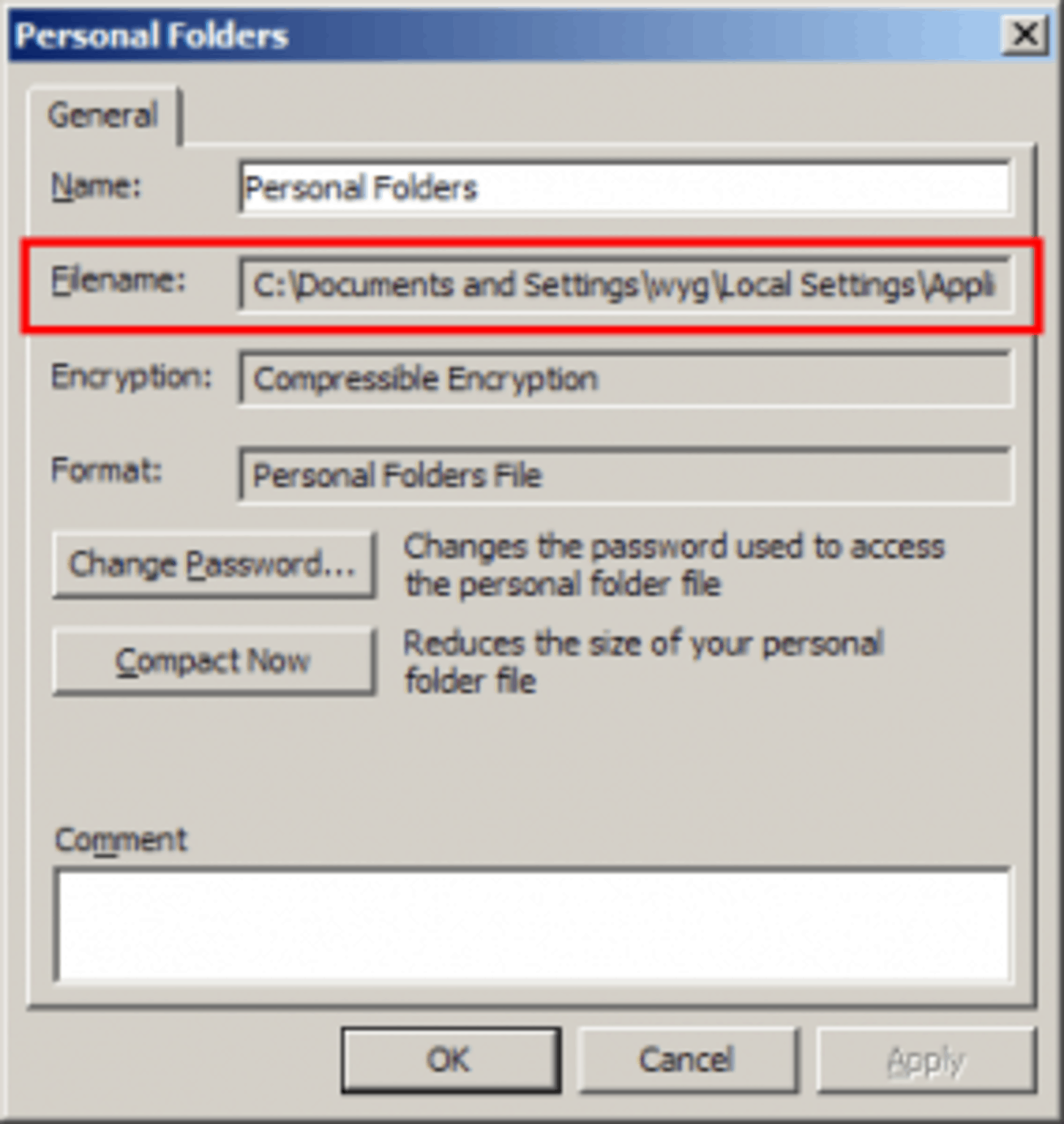 Note this location down.
Close Microsoft Outlook.
Open Windows Explorer or 'My Computer' and browse to the location of the file that we noted above.
You should see a window similar to the below image:
Copy the 'PST' files (such as outlook.pst in the above image) to your preferred location. This may take some time if the file(s) are large.
Repeat the above for any additional PST files.
If you no longer wish to use the PST file in Outlook, right click the folder (in the Outlook folder list) and select 'close'
WARNING! There are a couple of points to note. Firstly, that PST files are susceptable to corruption. In our experience, the larger the PST file, the more likely the corruption. It's important therefore to make regular backups.
Secondly, PST files have size limits:
Outlook 97 to Outlook 2003
Starting with Microsoft Outlook 97 the Personal Storage file is encoded in a format with a maximum file size of 2 GB. If the file exceeds this size it will become corrupted. This format is supported by Microsoft Outlook 97, Outlook 98, Outlook 2000, Outlook 2002, and Outlook 2003.
Outlook 2003 onward
From Outlook 2003 onward, the Personal Storage file is encoded in a new format. It allows a user-definable maximum file size up to 33TB that exceeds the previous limit of 2GB. This format is supported by Microsoft Outlook 2003 and Outlook 2007. A file that is created in the personal folders format in Outlook 2003 or Microsoft Office Outlook 2007 is not compatible with earlier versions of Microsoft Outlook and cannot be opened by using those older versions.