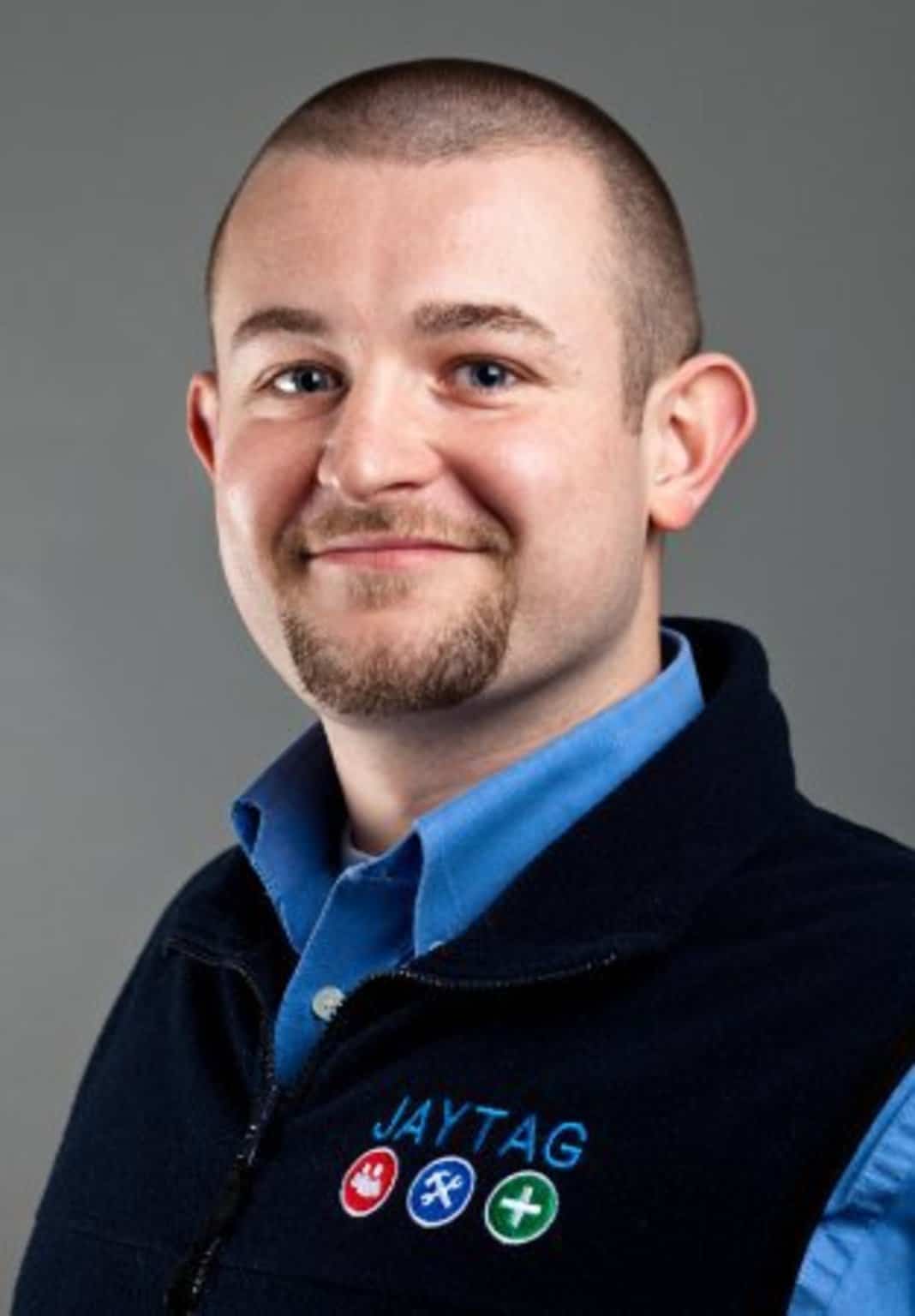 I believe that good IT support shouldn't cost the earth, and that small businesses deserve the same quality of service as big companies demand.
That's why I started Jaytag Computer, and it's why I'd like to look after your computer systems.
Igor Ivanovs IT Support Specialist – Remote

I'm the senior engineer. I deal with project work, server installation/configuration, network configuration and with other complex technical tasks.

Robert Kazaks IT Support Specialist – Remote

I am a remote support specialist. I specialise in day-to-day issues like emailing, printing and software issues. If you call Jaytag, I am the first person you'll be speaking to.

Roman Misins IT Support Specialist – Remote

Working with Robert, I specialise in providing remote support to our customers.

Eugene Petrovs Service Desk Team Leader

I look after the service desk on a daily basis, and ensure the support work is completed as quickly as possible. I have a keen interest in hardware/software sales, and have an excellent understanding of fault finding for computer hardware.

Deividas Jarusevicius IT Support Specialist

I'm one of the on-site engineers, specialising in hardware and software maintenance, upgrades and repairs. I also carry out more complex work, like server installation, wireless network setups, and software and hardware roll-out projects.

Ivo Rancans Account Manager

I'm the sales point of contact for our customers, providing them with any equipment and service costs for improvements, replacements, upgrades or any new implementation of hardware/software/service. I work closely with our technical team to ensure the best recommendation to our customers. We'll speak regularly, so we are kept abreast of your changing business needs.
Call us NOW for instant support
Call our freephone computer helpline now to speak to someone directly about your IT problems on 0800 7879 258 or click here to contact us online.
We need you
We are currently looking for staff to join our growing IT support team. You should have at least a basic understanding of computer repair or networking, and a willingness to learn.
Customer service experience would be a great benefit, as you will spend the majority of your time with customers either on the phone or at their premises undertaking diagnosis or repairs. Otherwise, full training will be provided.
Commissions are paid for the work you, and paid overtime is regularly available.
Send us your CV to join the team
About Us