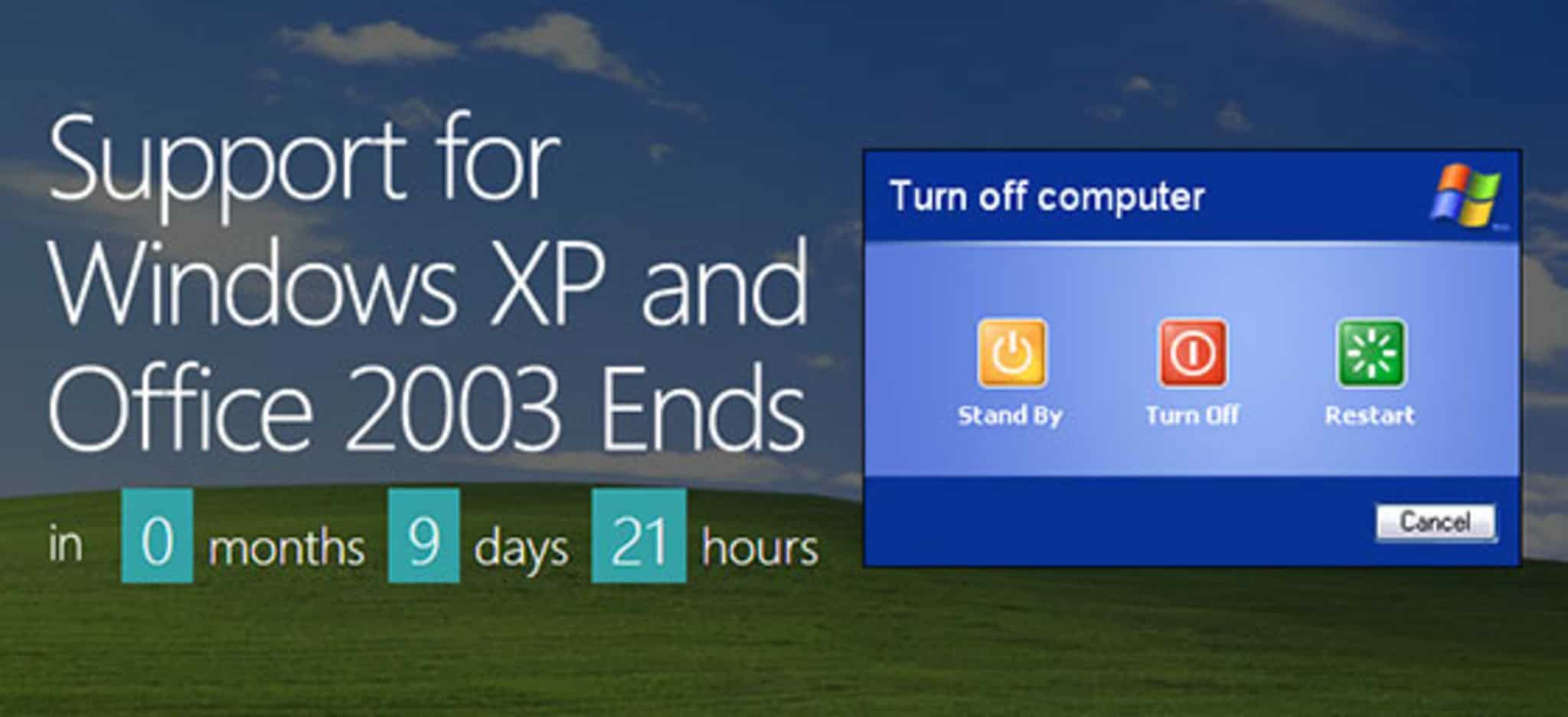 On April 8th 2014, Microsoft will end support for its decade-old Windows XP. This means, you will no longer receive security updates, fixes or online technical support for PCs still running Windows XP SP3 and Office 2003. The security and privacy implications of this event could have significant impacts on your business, so if you're running either of these products you should plan to take action soon.
As a precaution, we would recommend all our clients to consider upgrading to the latest supported operating systems such as Windows 7 or Windows 8.1. Customers migrating to these platforms will benefit from enhanced security, broad device choice for a mobile workforce and higher user productivity.
Why upgrade now?
No support: Microsoft support, including online and phone-based technical support, will end. As a result both Jaytag and any other IT support company will not be able to properly support Windows XP.
Security Risks: Critical security updates will stop, making machines much more vulnerable to viruses. Hackers are waiting to take advantage of this insecurity. If your computer gets a virus your machine will not only not perform properly – it may shut down entirely. Moreover, you are at risk for losing files and having your personal and business information stolen. Anti-virus software will also not be able to fully protect you once Windows XP itself is unsupported.
Compliance: Businesses that are governed by regulatory obligations may find that they are no longer able to satisfy compliance requirements e.g. PCI compliance.
Hardware Manufacturer support: PC hardware manufacturers will stop supporting the above mentioned operating system. This will also mean that drivers required won't be available anymore. E.g. a new HP printer won't have drivers for the above operating system.
Old technology: Windows XP was released 12 years ago, and was replaced by Windows 7 in 2009. It does not support HTML5 or the newest version of Internet Explorer nor does it support many modern hardware devices such as USB 3.0.
If you have any concerns regarding your systems, please do contact us to discuss the options that are available to you.