We think of Jaytag as our IT department. They are excellent at troubleshooting as well as recommending and implementing planned improvements to our computer systems. They also delivered a new website that we are very pleased with.

Rosebery's Auctioneers

Pilot PR has used Jaytag Computer on a number of occasions to help with both small trouble-shooting jobs and bigger networking and databse management issues. Damien is very efficient and very patient. We have been impressed with the high level of service we have recieved.

Pilot PR Amanda Gore-Booth

I was very happy with Jaytag. I had a problem on my computer that another company previously failed to fix and jaytag were able to find a solution very quickly. Very professional and very reasonably priced. I will definitley be back in touch the next time I have IT issues. Particularly loved how you could just remote access into my computer and sort everything out there and then on the phone. Thank you!!

Froggle Parties

Thanks Damian - really saved the day when system crashed. On site within 1 hour 30 mins with parts required. Back up and running by midday - relaxed, professional approach inspires cofidence - after trying several so-called I. T. Support companies it's nice to work with a firm that does exactly what it says it will do.

MD Flexy Office (UK) Ltd.  James Kent

Damian came to sort out my mac after I had to download new software and also to get my printer working. All issues were sorted out efficiently and quickly and I was very satisfied by the service received.

Mrs Barber

Jaytag have been supporting the charity I work for since 2014 and we have always found them to be very helpful and extremely good value. We rely on their support periodically and they are always quick to respond. They have also helped us source cheaper and more reliable internet providers and phone lines, saving our charity thousands.

Ben North

We have been with Jaytag for a few years now and they have always managed our requests and any queries promptly and very professionally. For a small business like ours, they have always been on hand to offer advice and guidance when needed. I would recommend them to any business looking for good value for money and prompt service.

Anita Mann

We have been partnering with Jaytag for the last 2 years. They have a professional approach to solving imminent network issues. Moving from physical to virtual was a breeze with their expert techies....

Muraspec DS

Thanks Damian! Professional, friendly service - always willing to help. Much appreciated. Highly recommended.

Rich Inspiration Richard Holmes

Great service, super responsive and very knowledgeable. We've used Jaytag for many years who not only provide us with an 'IT helpdesk' but have been instrumental in designing our IT infrastructure as we grow.

Gavin Clark

Damion's and his team's experience and professionalism have enabled us as a business to expand while crucially auditing current systems and keeping up to date with current IT requirements. This has had the result of driving profits and enabling increased productivity through both Software, Hardware and Systems support packages. Their attention to detail and customer focus has meant we truly see them as part of our team here.

Operations Director LS Children's Services Herbie Taylor

We have used Jaytag for several years now and would recommend them to anyone.

Oliver Bell
We are extremely proud of the feedback we've received since we started out in 2007.
You need to know you can trust us, so we take our customer's feedback seriously. Our customer's feedback is shown without editing or paraphrasing it.
You can see all of the customer feedback at FreeIndex here, and on our Google Business page here.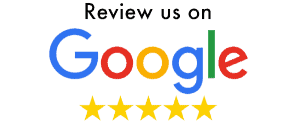 What do people think about us?