We were approached by a client in central London to help with their internet connection. Although they had upgraded to Virgin Media's 200MB/s DOCSIS3 service from a standard ADSL connection, they were still getting poor broadband speeds.
Old Hardware
As soon as we visited the site, the problem became apparent. They were using a Netgear FVS318v3 - this is a very out of date unit, that has a maximum throughput of 11.5Mbps. See the technical specifications here for a blast from the past: fvs318v3
Here is the speedtest with the Netgear FVS318v3: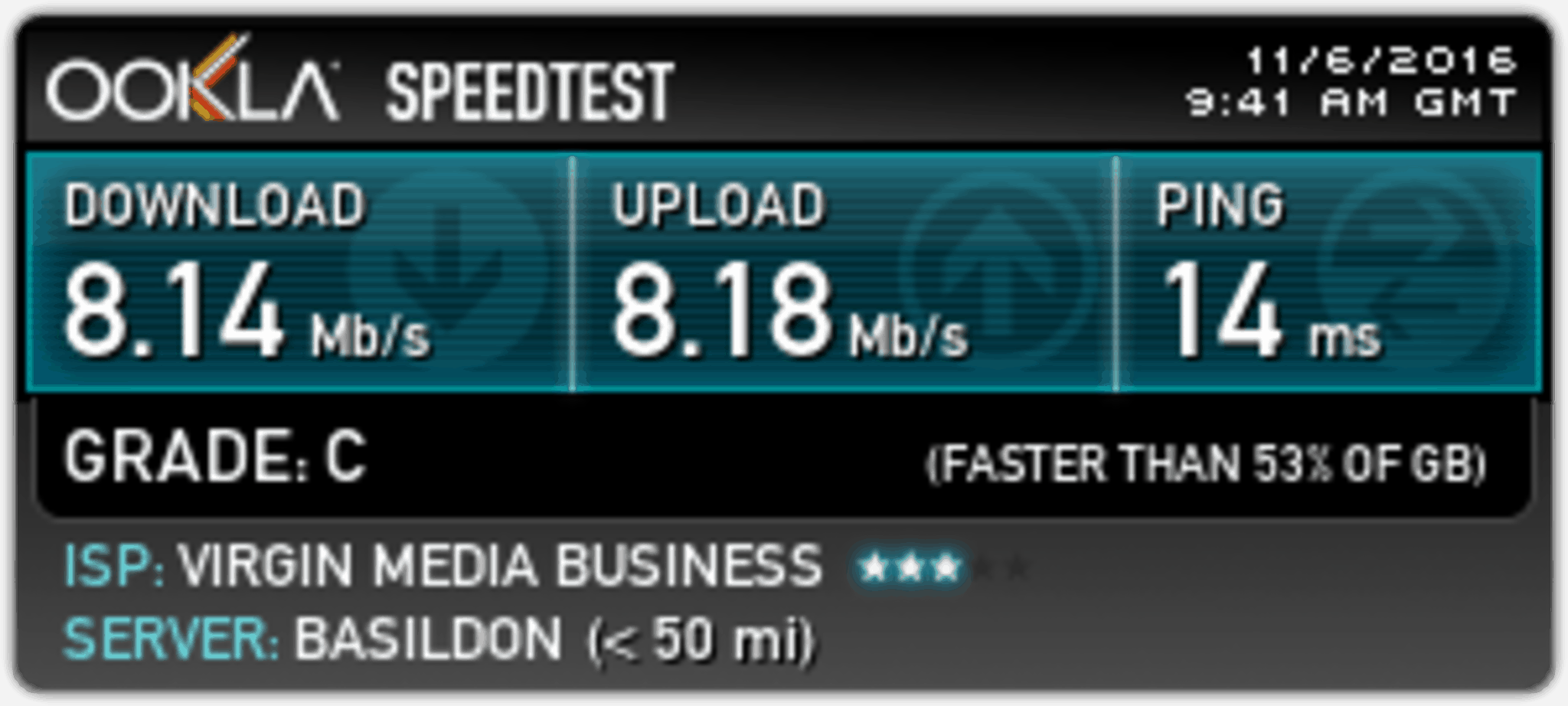 It's clear that this Netgear firewall/router is a real weak link in the chain.
We have seen many clients using older networking hardware - especially older firewalls, routers and switches. The problem is, that just like PCs, Laptops and Servers though, the performance of newer hardware is light-years ahead of the older equipment. Keeping old equipment in place can therefore be a false economy.
To compare: the Netgear FVS318v3 has a 200MHz CPU, and 16MB of RAM. It has 10/100 network ports, which limit the maximum connectivity speed. Newer firewalls and routers have much faster CPUs, more RAM, and tend to have 100/1000 network ports, which means more advanced functionality can be built in, and faster connectivity is available out-of-the box.
In this client's case, the solution was clear - replace the firewall/router with a more modern unit.
New Hardware
We immediately thought of the MikroTik RB2011. However, this has recently been replaced with a newer model, the RB3011. See here for more information: RB3011
The throughput is much, much higher for this unit, compared to the Netgear. It maxes out at more than 3000Mbps - or realistically with firewall rules in place, around 800Mbps. This is more than ample for a 200Mbps connection, with space for future growth.
Here is the speedtest with the MikroTik RB3011: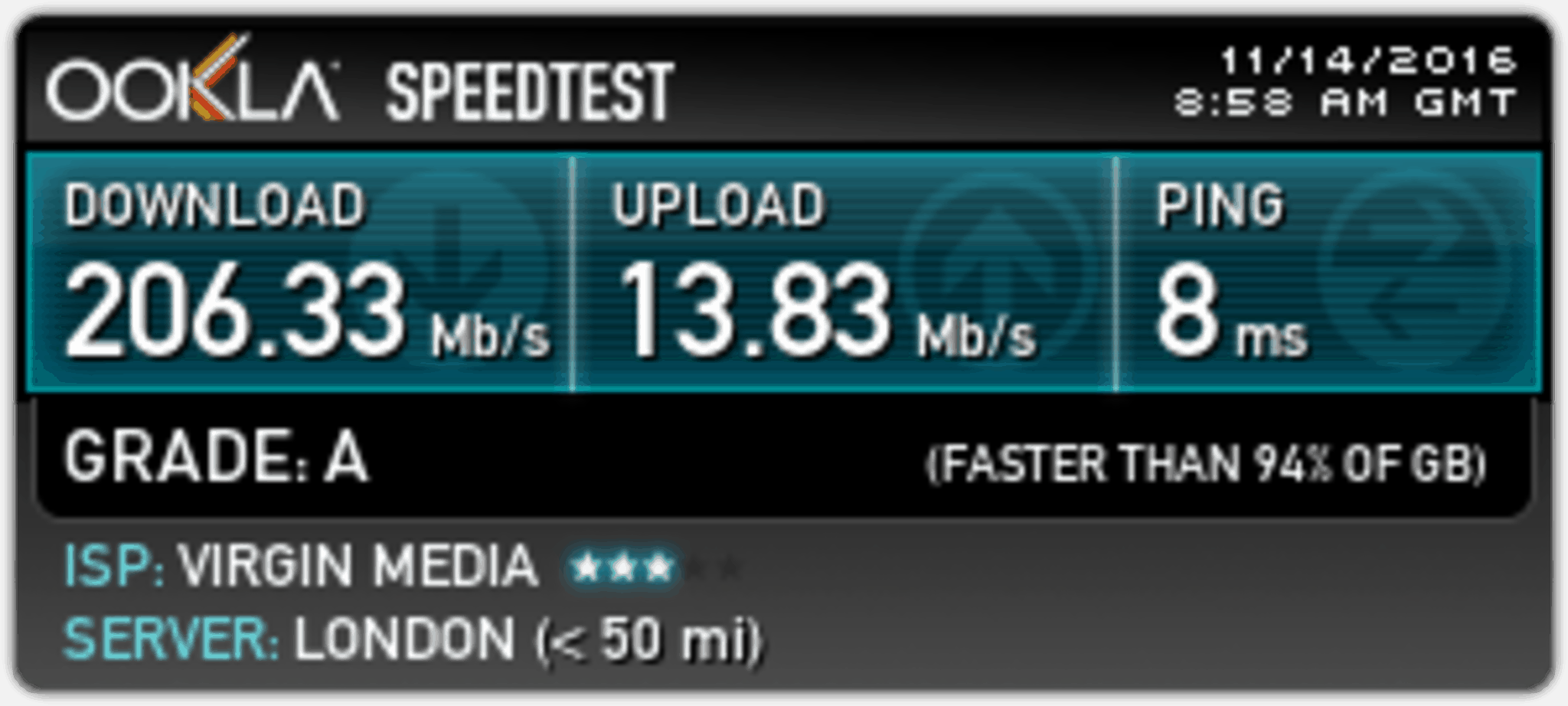 A massive, massive improvement. The cost of the new firewall/router around £140 is well worth it for the leap in performance.